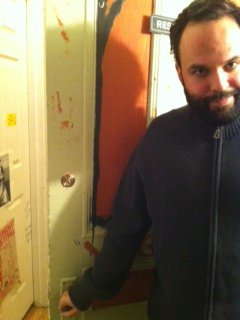 Hello all. I am a Montreal-based actor, writer, activist, editor and web developer (I'm also in a band). I co-founded the Forget the Box Media Collective and currently serve as editor-in-chief and regular columnist on ForgetTheBox.net. I also co-founded the Montreal Infringement Festival and still infringe when I can.
I'm all over the web already, but this is my personal online blog and CV site. I'm currently redesigning it. The blog portion is on its way, as are more fleshed out CVs and more pics.
In the meantime, have a look around, follow me on Twitter, read up about me on Wikipedia and check out some of my Forget The Box articles in the right sidebar.